Below are some of the more commonly asked questions that our clients have about their charter fishing trips. Please feel free to either call or email us if you have any other questions that you may have.
We are always willing to help and want to ensure your day on the water is as enjoyable as possible.
---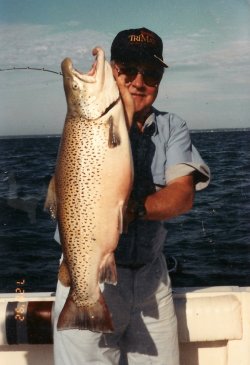 Q: Who can book a charter?
A: Anyone over the age of 18 can book a charter. Fishing charters are booked for a variety of reasons:
Love of fishing
Fresh catch for dinner
Show off your big catch to your friends
Get out of the office
Treat clients and employees
Bachelor/bachelorette parties
Gifts for Father's Day, Mother's Day, birthdays, anniversaries, Christmas and other holidays (gift certificates available).
---
Q: Why book a professional fishing charter?
A: Booking your fishing charter with a professional and experienced Captain makes for a great trip.
First of all, both your boat and Captain are licensed and insured.
All safety equipment and the latest fishing gear are aboard.
With over 30 years of experience on Lake Michigan your Captain can put you in the right place, at the right time for the best fishing. He is familiar with the lake and networks with other Captains regularly for updates on weather and fishing.
---
Q: What if I've never fished before?
A: No fishing experience, no problem…many beginners have reeled in the "big one". There are no age limitations! Your captain is more than happy to give instructions and pass on tips as to the best way to reel in the fish. Anyone can do it.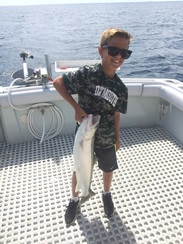 ---
---
Q: What should I bring?
A: Depending on the weather, the following items are recommended:
Proper fishing license/salmon-trout stamp
Soft-soled shoes
Warm clothing/rain coat (if necessary)
Food and beverage
Sun glasses/sun-screen & lotion
Camera & film
Cooler to transport fish home
---
Q: Can I bring alcohol on the boat?
A: If you are of legal drinking age, you may bring alcoholic beverages on the boat. Illegal substances of any kind are not allowed.
---
---
Q: Do I need to buy a license?
A: A fishing license is required for any individual 16 and older. These licenses may be purchased prior to the trip, or your captain has a one-day license for both IL and WI available for purchase on the boat. A Wisconsin one-day license is $14.00, and the Illinois license is $6.00.
---

Q: How many people can fish on the boat?
A: Coast guard regulations limit the number of individuals fishing to six, no matter what the age.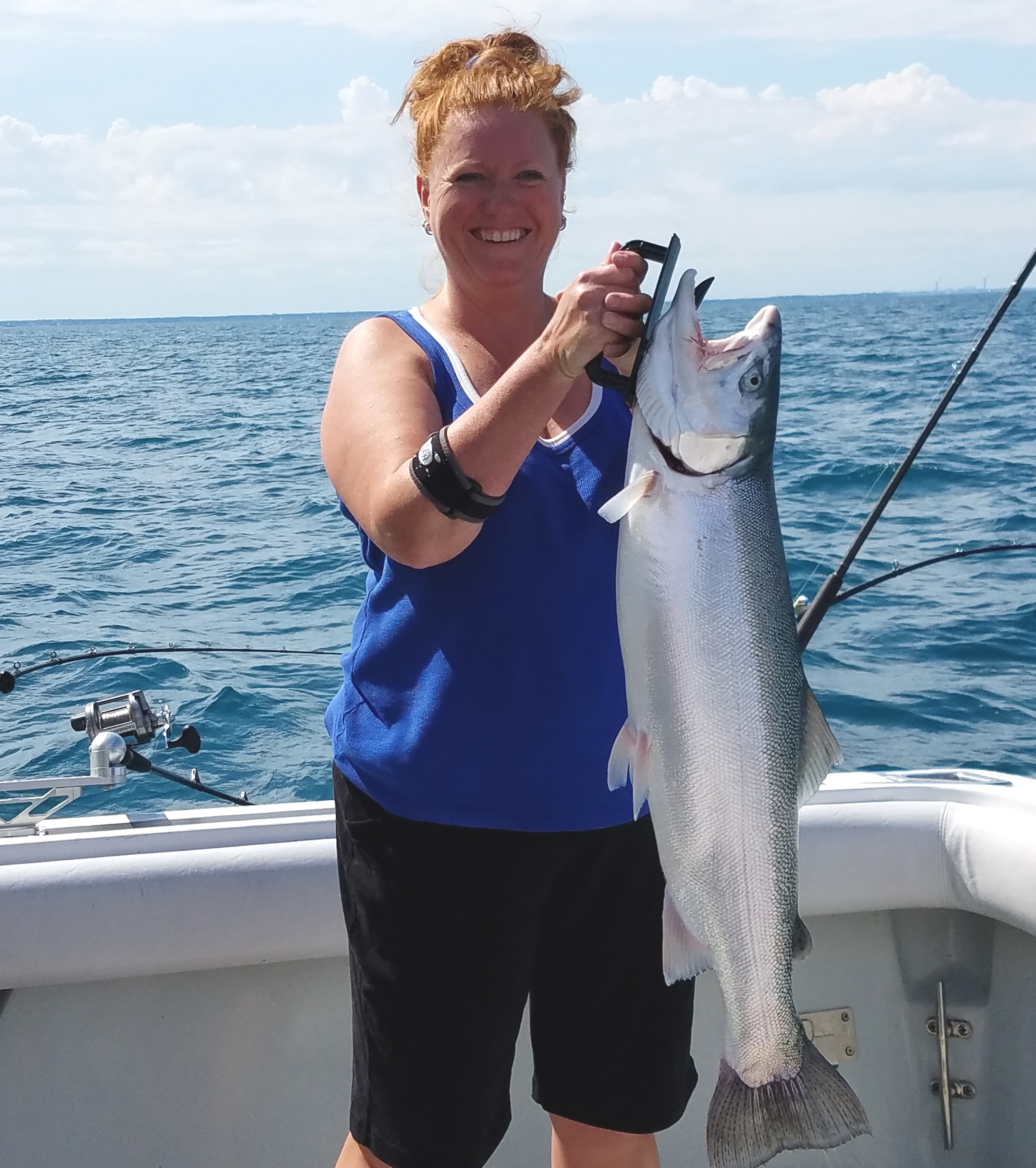 ---
Q: What is a limit catch?
A: Per regulation, a limit catch for each person on the boat is five fish. A limit catch is always the captain's goal.
---
Q: What kinds of fish will we catch?
A: Refer to the Best Fishing Times Page for the types of fish you will reel in on the Rainmaker, and peek times for the fish you'd like to catch.
---
Q: What if the weather is bad?
A: The Rainmaker fishes in all kinds of weather, but safety comes first. If weather reports are unfavorable, the captain may call you the night before to let you know there is a chance the charter may need to be rescheduled. He will contact you again in the morning with the final decision. Although cancellations happen, they are rare. Your deposit is never lost due to weather related cancellations.
---
---
Q: Who's going to clean the fish?
A: The Captain offers complete fish cleaning services at a charge of $1.00 per fish.
---